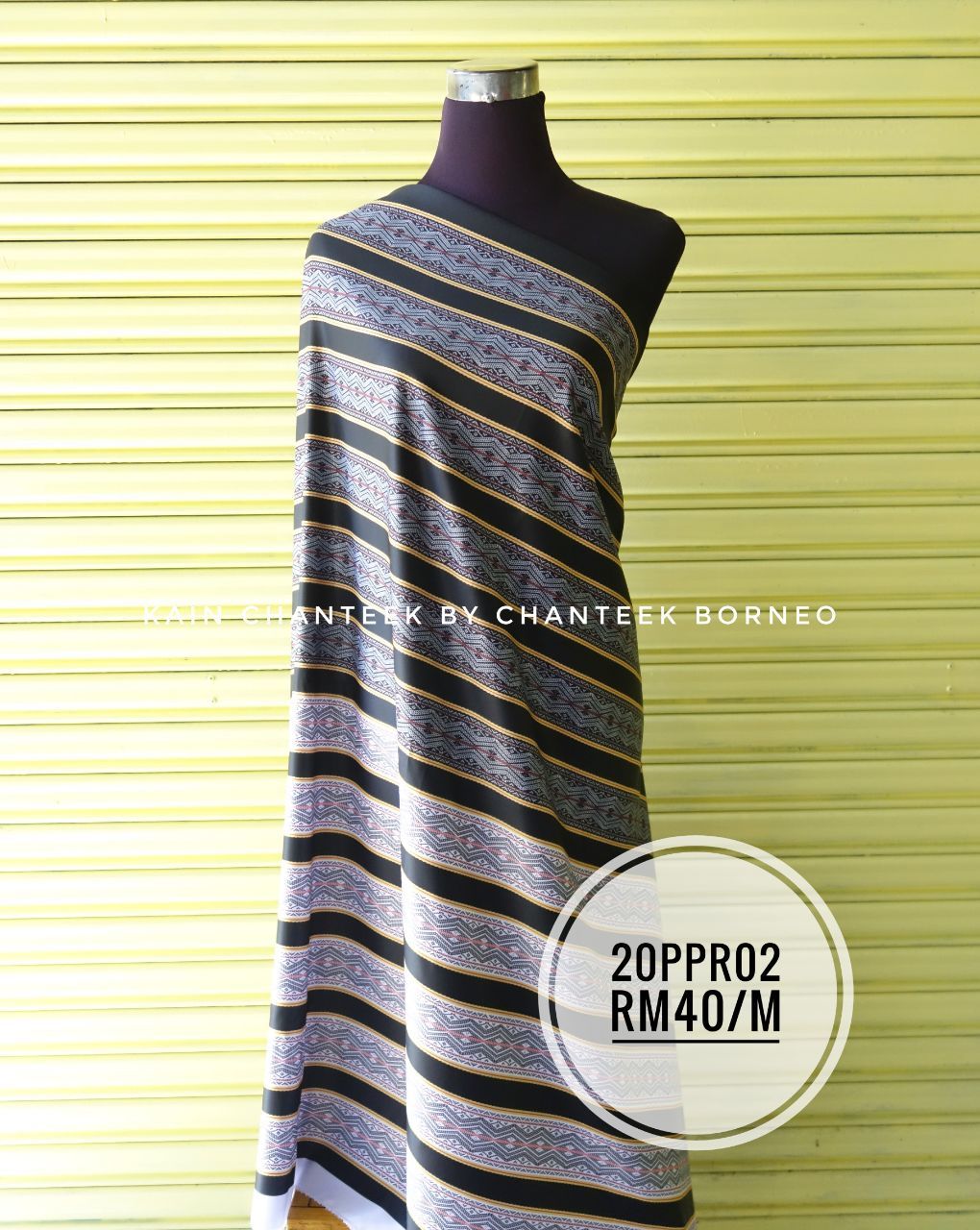 20PPR02 - Kadazandusun Lace (Papar)
CODE: 20PPR02
Design: Kadazan Papar Lace (Inspired by the Woven Bamboo Hat motif)
Width: 44"
NO ironing needed.
Soft and light-weighted fabric.
Suitability: Lace/panel for clothing decorative. Panel size 2.5 inch.
*Quantity '1' = 1 Meter length
Kain Chanteek by Chanteek Borneo, Sabah's inspired ethnic textile.
Designed and printed at Sabah, Malaysia.
Customer comments
| Author/Date | Rating | Comment |
| --- | --- | --- |
---