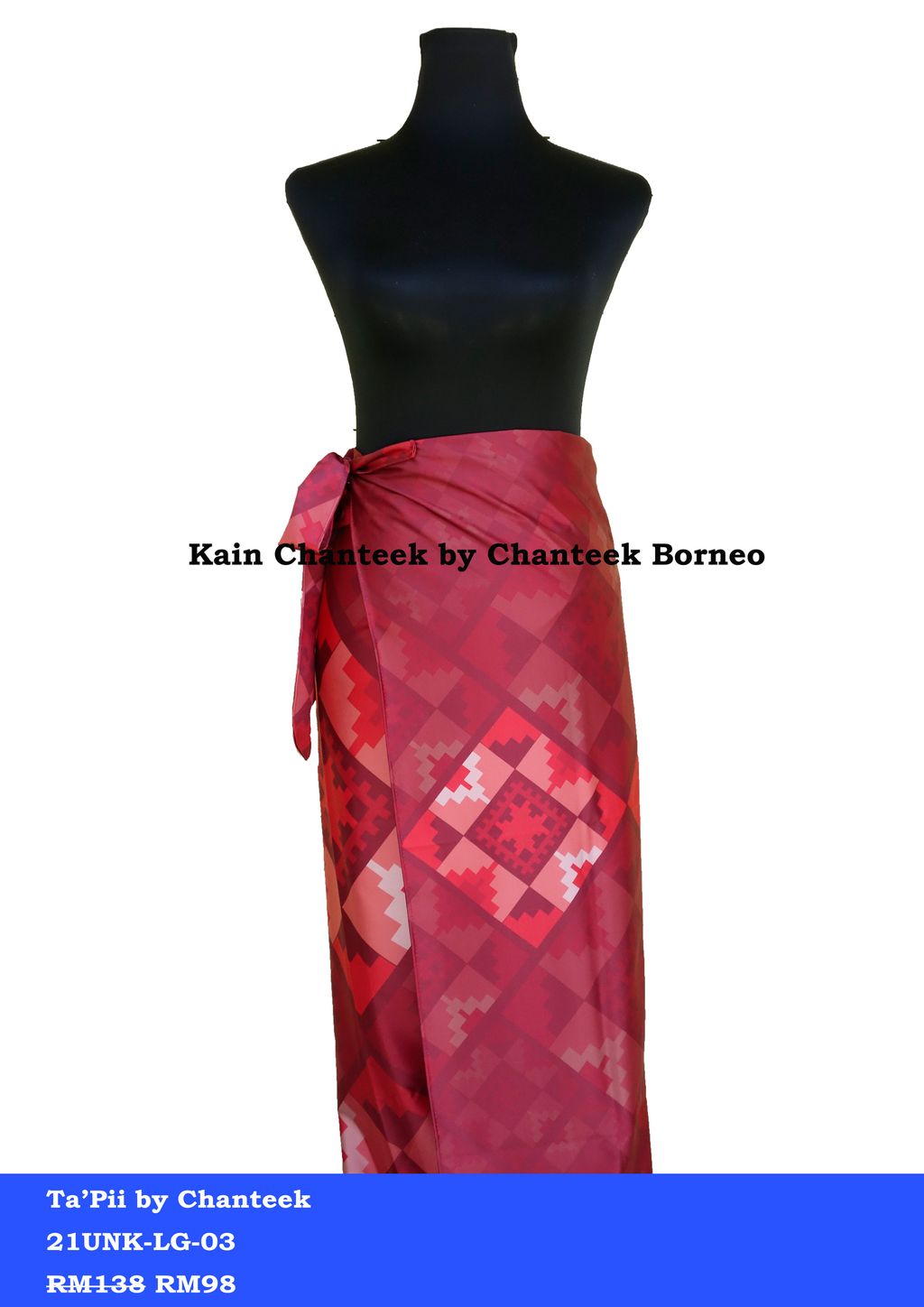 Ta'Pii Chanteek Borneo - Pario (21UNK-LG-03)
💙TA'PII BY CHANTEEK Ready-to-Wear Collection💙
Ta'pii by Chanteek is a limited edition pario skirt designed and printed with Sabah's ethnic motifs design of the Kadazandusun, Murut and Rungus.
It can be worn as a long skirt or short skirt, to be matched with any plain blouse or top's color.
You can wear Ta'Pii to the office with your favourite blouse; you can wear Ta'Pii to attend wedding or any occassion; you can matched it too with a plain color Kurung Kedah or plain color Kebaya.
❣FREE Gift Box for every purchase of Ta'Pii by Chanteek.
The Story behind the Ta'Pii Prints:
Rekaan corak ini diinspirasikan dari motif-motif yang terdapat pada Kain Dastar atau lebih dikenali sebagai Sigah/Sigar oleh suku-kaum Kadazandusun. Kain Dastar merupakan kain tenun suku kaum Irranun yang menetap didaerah Kota Belud dan didagangkan di Tamu sejak dahulu lagi sebagai salah satu komoditi terpenting mereka.
---